The days of childbirth have surely evolved!
As you browse the web for all things newborn, there is no doubt that you have come across alternative childbirth experiences. From hospitals to outdoor and natural settings, women all over the world have found magical new ways to connect to the process of birth in a setting that feels most comfortable for them. While there are countless methods of childbirth, here are the 5 most common alternatives and some important notes to keep in mind as you consider where you will be for the big day.
Water Birth
Maybe you have seen it on social media or in a movie, water births have become increasingly popular. Water birth is described as going through both labor and delivery while soaking in a tub of comfortably warm water. From childbirth centers to even at home or destination birthing, birthing tubs are continuing to rise in popularity and conversation.
From a clinical perspective, water births have shown signs of improvement when it comes to the early and first stages of labor. Unfortunately, there has been no documented evidence of a clinical improvement thereafter. There is no known benefit of waterbirth to the newborn and unfortunately, this has raised concerns amongst the pediatric community. Growing concerns include exposure to harmful bacteria and rare infections in the child upon delivery.
Vaginal Seeding
Although less discussed or common, this is where a baby that has just been born via cesarean section has their nose, mouth and skin swabbed with the vaginal fluid of the birth parent. The objective here is to expose the baby to natural vaginal bacteria that they would have traditionally been exposed to during natural childbirth (the birth canal).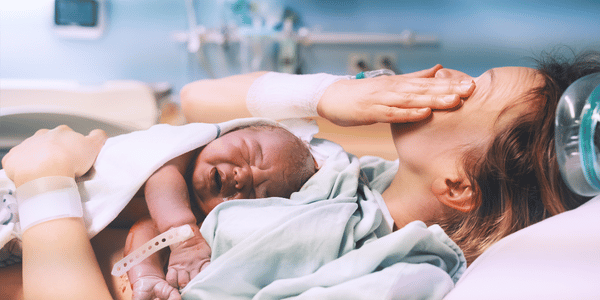 While babies born by cesarean section have clinically shown an increased risk of allergies, asthma, or obesity later in life, there is no scientific evidence that vaginal seeding can reduce that risk.
One major point to consider here is that some C-Sections are performed to avoid infection from the birth parent such as HIV, Genital Herpes, etc.). It is extremely important to communicate with your medical provider prior to considering vaginal seeding or any alternative birth practice.
Lotus Birth
Lotus birth has become increasingly popular amongst alternative birth participants. With a lotus birth, both the umbilical cord and placenta are left attached to the baby rather than being cut and removed immediately following birth. This natural process of drying and falling off can take anywhere from 3-10 days.
The lotus birth has been described as a more natural and "non-violent" transition for the baby from womb to world. It is important to note that there has been no clinical evidence that this process has any effect on the child's emotional or behavioral development. There is also a growing concern about the health of the umbilical cord and/or placenta thereafter childbirth. In the event that either the placenta or umbilical cord becomes rotten, harmful bacteria can rapidly grow and expose the child.
Skipping Hepatitis B Vaccine
While vaccines remain a controversial topic amongst some parents, some families specifically feel that the HepB vaccine is not needed immediately after childbirth and therefore it is best to delay or skip the first dose. While it may not seem to cause harm if the parent is negative for hepatitis B, others may still infect the baby in close contact.
Clinically, vaccines are administered safely to play a proactive role in preventing harm to the child. Hepatitis B can come from anyone close to the child and not just the birth parents.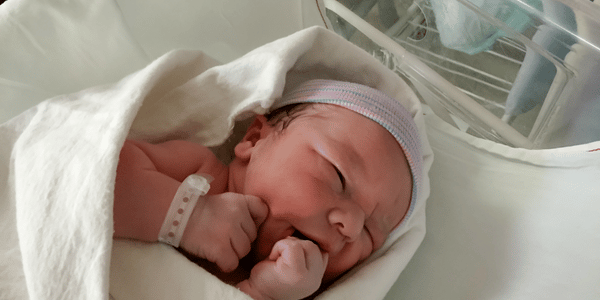 Delayed Bathing
We have all heard about the benefits of skin-to-skin contact with the birth parent. The world health organization even recommends delaying a newborn's first bath until after 24 hours of birth. This aids in the baby's ability to regulate both their body temperature and blood sugar, as well as promote bonding and breastfeeding.
There are some cases in which the parent may expose the child to a harmful condition, infection or concern such as (genital rash, HIV, hepatitis B or Hepatits C), where the baby should be washed as soon as possible to remove any infected fluid from there skin.
There are no known risks of delayed bathing.
In short, childbirth is your day! You should feel comfortable and at peace with the magical process that is welcoming your new one to the world. It is however EXTREMELY important not to compromise the health of either mother or child. Your alternative birth method should be thoroughly discussed with both your provider as well as your child's upcoming pediatrician. The doctor can then request additional tests or recommend antibiotics as needed.