Quarantine and Isolation Guidelines
The NYS department of health has provided quarantine and isolation durations for parents whose children have had a known exposure, Covid symptoms, or a positive Covid test.
Pfizer COVID Vaccination Is Available For Ages 5-11
VACCINE CLINIC FOR AGES 5-11 YEARS OLD.
Erie County and The Niagara County Department of Health (NCDOH) are holding vaccination clinics at various locations across Western New York.
Our Commitment
The member practices of Medical Health Associates are committed to providing a safe environment for our patients, their families as well as our providers and staff. We have followed closely and will work to follow the guidelines promoted by the Centers for Disease Control (CDC) and American Academy of Pediatrics (AAP).
COVID-19 Testing
KSL Diagnostics offers comprehensive COVID-19 testing. Their laboratory is partnering with area pediatricians and the Erie County Department of Health to test symptomatic students and help them return to school quickly. Standard, accurate RT-PCR lab testing from KSL offers turnaround time of 8 hours or less. KSL staffs drive through collection sites, with results emailed to parents and physicians. These sites and a complete list of their affiliate collection sites can be found here. Sites and hours of operation are being expanded.
Diagnostic testing is covered for insured and uninsured clients per the CARES Act. Insurance information will be collected at the test site if the child is covered. A physician's prescription is recommended to minimize issues with insurance reimbursement, but is not required. No appointment is necessary for testing.
Step-by-step instructions:
 Step 1:  Register your child here for a COVID PCR test.
Step 2:  Call your pediatrician and ask them to fax a script to your desired collection location.
Step 3:  No appointment is necessary.  Choose the following locations for fastest results:
1000 Youngs Road, Williamsville, NY, 14221
Mon-Fri 8am-8pm, Sat 8am-1pm
Fax: 716-559-1582
28 Best Street, Buffalo, NY, 14209
Mon-Fri 8am-8pm
Fax: 716-800-6057
Step 4: Parents will receive an email of the report. Reports are generally issued the same day if collected before 1pm.
Covid-19 Vaccine
As of May 10, 2021, the FDA has approved those 12 years old and older are eligible to receive the COVID-19 vaccine. The providers of MHA fully endorse vaccination and strongly recommend that those who are eligible receive it. The member practices of MHA are working to acquire vaccine for their offices.
Please contact your office directly for availability.
Facial Covering or Masks Still Required
On June 15, 2021, New York State removed many COVID-19 restrictions. However, the requirement to follow COVID-19 health protocols remains for health care settings. MHA and its member practices will continue to require all individuals in our medical offices to follow those protocols. You are expected to wear an appropriate facial covering or mask, regardless of your vaccination status, when visiting any of our clinical offices.
Excuses For Face Masks and Coverings
The member practices follow and encourage all to wear facial coverings and practice social distancing.  We support guidelines to not write letters excusing patients from wearing masks.  Children two and over should wear a mask in public places or when in the presence of someone with respiratory symptoms.
Please reach out to your Pediatrician with questions.
Getting Vaccinated
We are proud to announce that all of our physicians, nurse practitioners, and administrators have been or are in the process of becoming vaccinated against COVID 19.
See for yourself!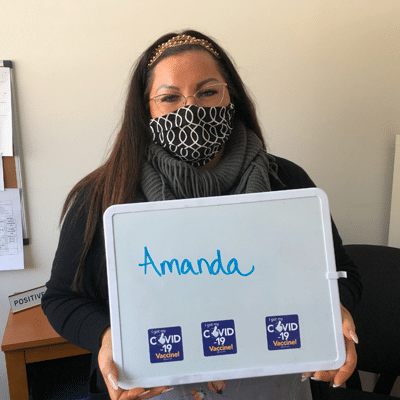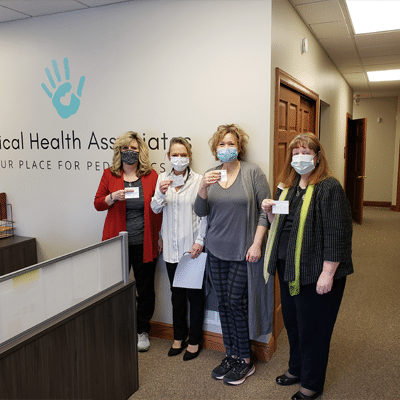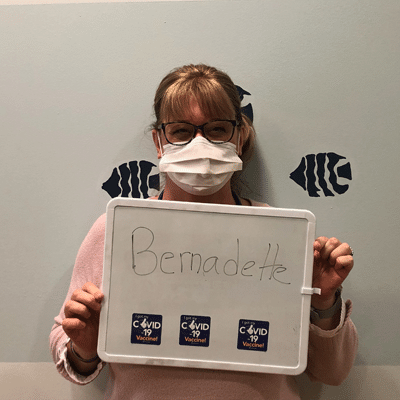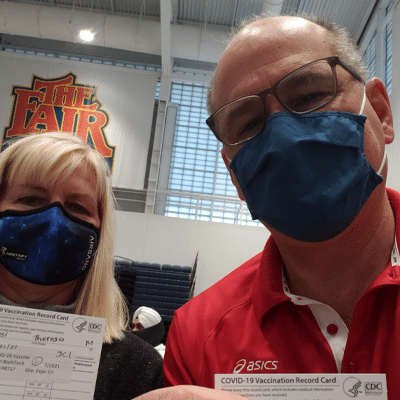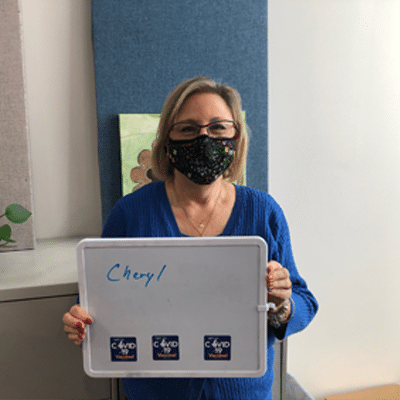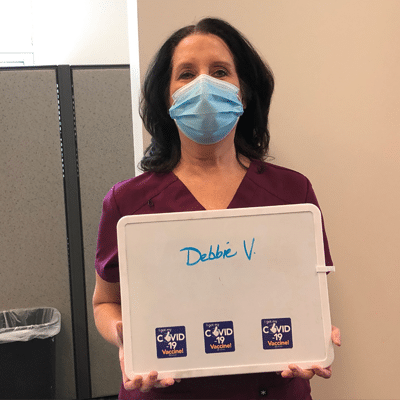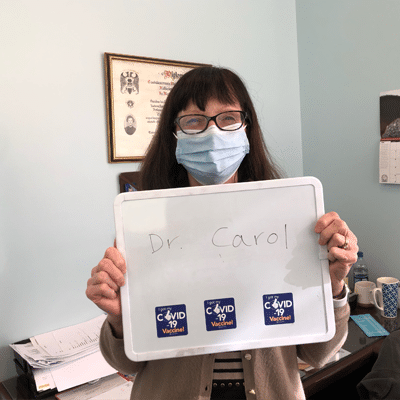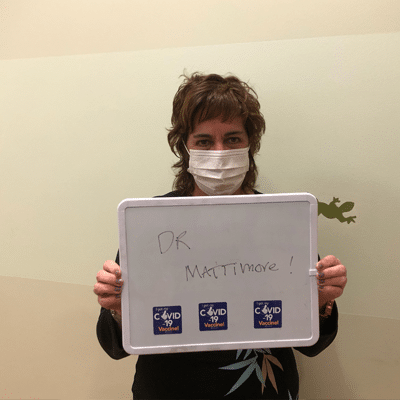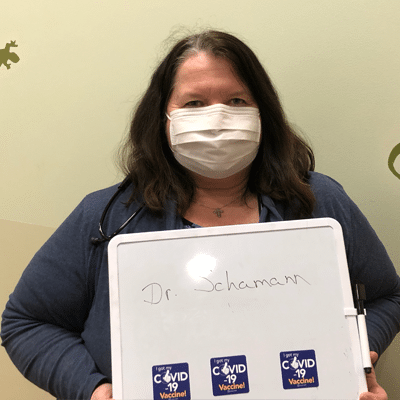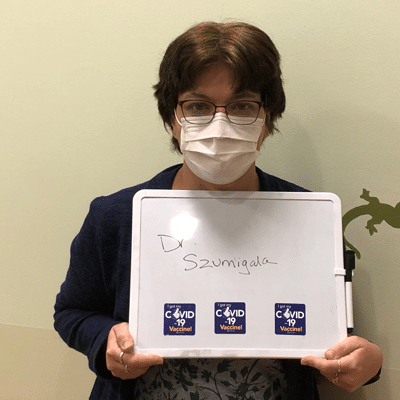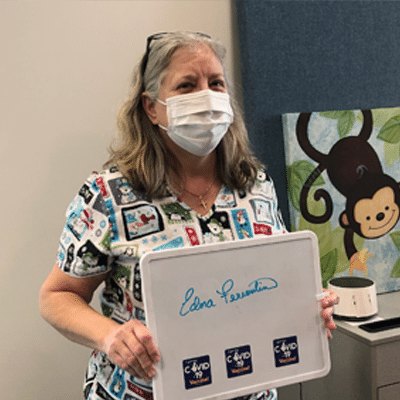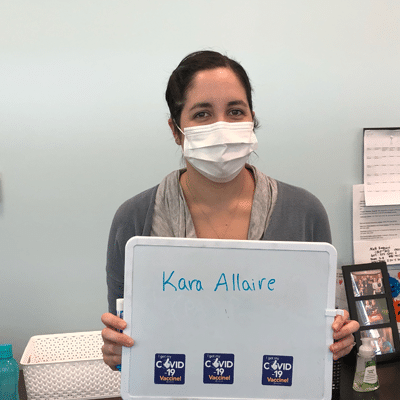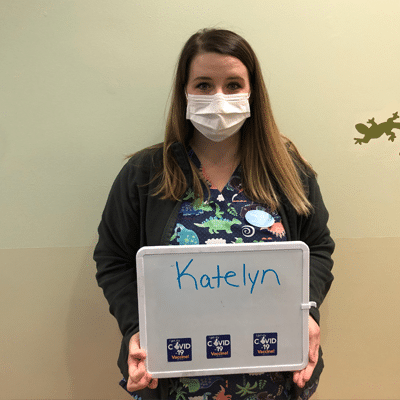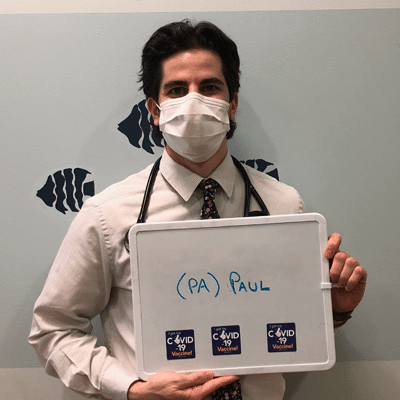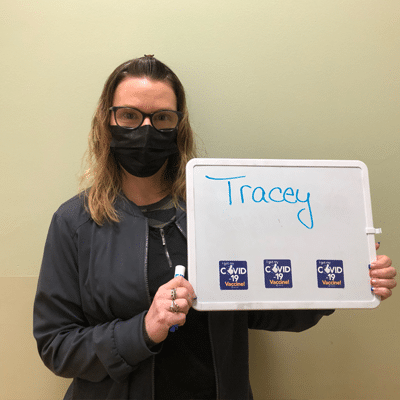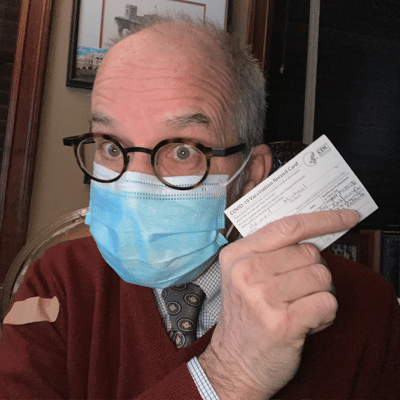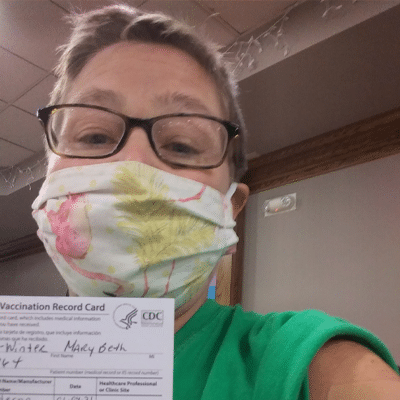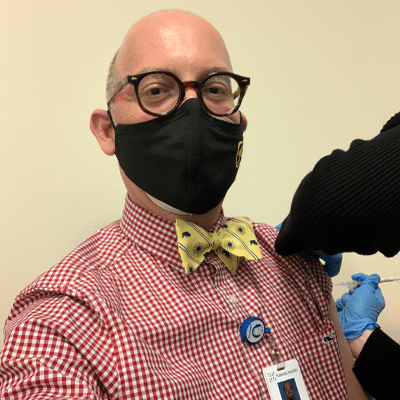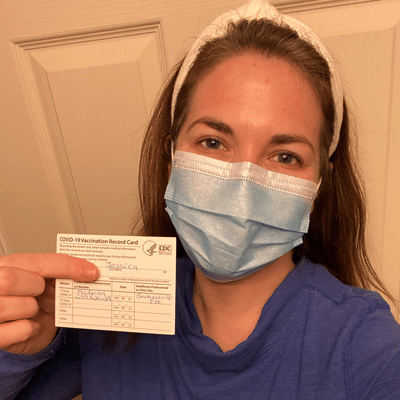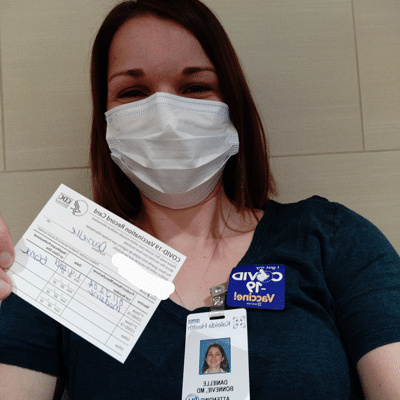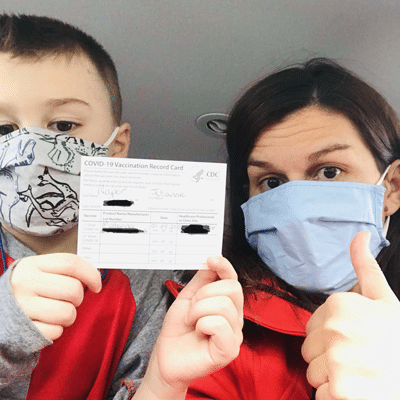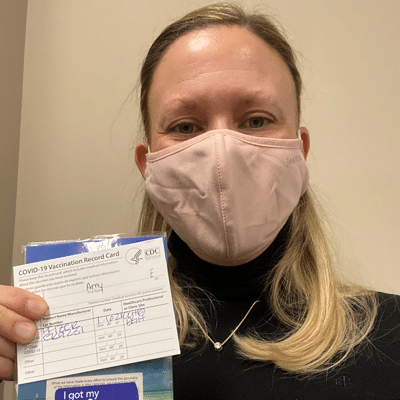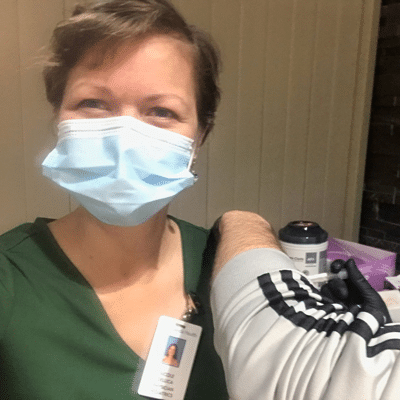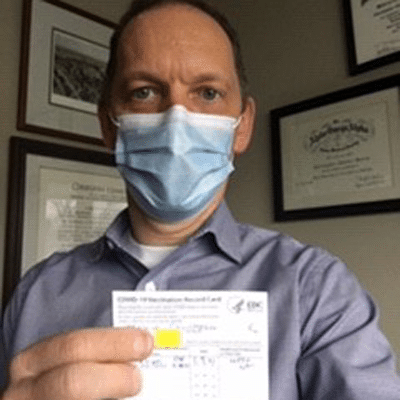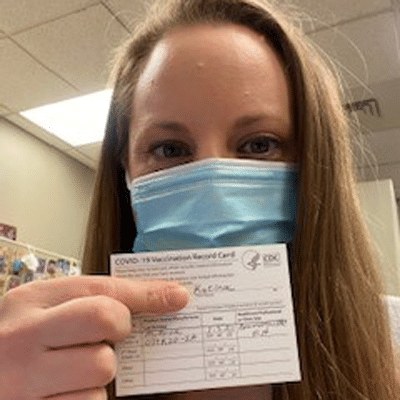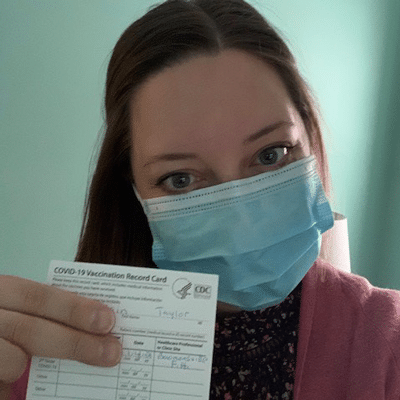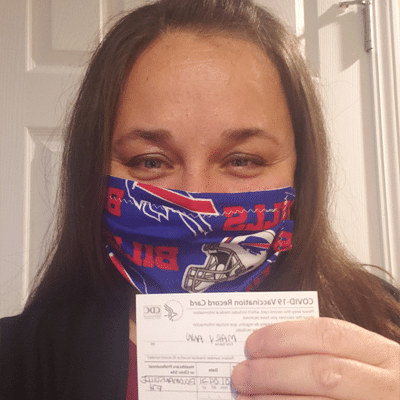 Sports and Play Covid-19 Updates
We are nearing the finish line with COVID. But we have a distance to go. We are asking for your help.
Athletics are important to you. They are also good for your health and your future. But we have to reduce risks.
If you get COVID, you will be off sports for at least 2 weeks. This will affect your whole season. But COVID can affect you longer than that. Many kids have less energy for many weeks more. And unfortunately, sometimes COVID can hurt you permanently.
Here's what you can do:
• Get vaccine when you can. It is safe, like any other vaccine. It will protect you from spreading COVID.
• Encourage others, including your friends and parents, to get the vaccine. As more and more of us get vaccinated, we get closer to doing the group things we enjoy, like concerts and parties.
• Pay attention to your body. Don't go anywhere if you are sick, except to get tested. If you compete while sick, other people on your team could get COVID. If enough of your teammates get sick at once, you will have to forfeit games.
• Get tested if you have been exposed to someone who is sick.
• Don't go to practice or a game if you have a pending test.
• Wear a mask. Masks are important safety equipment. Wear a mask whenever your sport allows their use. It should cover both your nose and mouth. Avoid pulling your mask down, especially when you are near other people. Keep your mask on between activities, such as on the sidelines.
• Remind spectators to wear a mask. Coaches and officials should monitor mask use.
• Wash your hands a lot.
• Arrive at your competition ready to play. Avoid the locker room. If you can't, minimize locker room time, wear a mask and keep the number of people under 20.
• When traveling, avoid carpooling with people outside your family. Don't eat meals with other families.
• When you socialize with friends, do it outside.
Keep in mind that indoor sports are riskier. So if you play hockey or wrestle, for example, be extra careful.
You are a valuable member of your team. Let's make sure that the team continues to have you at your best.
*References:
American Academy of Pediatrics
The ILI/COVID Working Group of Western New York was formed in response to local variation in approach to the diagnosis and treatment of Influenza-Like-Illness and COVID-19 in the region. It is a collaborative effort of hospital systems, academic departments, independent practice associations, and insurers. The logos and signatures on this document represent the organizations' support of this statement.
Legal Notice and Disclaimer: Please note that the information contained in these resources does not establish a standard of care, nor does it constitute legal or medical advice. These guidelines reflect the best available data at the time the information was prepared. The results of future studies may require revisions to the information in this guideline to reflect new data. This information is not intended to replace individual provider clinical judgment in the care of their patients. Neither this workgroup, or any contributor to this effort, makes any representations or warranties, express or implied, with respect to the information provided herein or to its use.
Screening For Return To Sports and Play After Covid-19 Infection In Pediatrics
The American Academy of Pediatrics recently issued interim guidelines on returning to sports after a COVID 19 infection. They recommend pediatricians and pediatric providers clear patients with a history of COVID 19 before they resume sports, training and physical education.
The guidelines are based on the potential for the COVID virus to cause inflammation of the heart muscle (myocarditis) that may result in scarring. The scarring can cause arrhythmias (irregular heart beat). This is not common but we do not have exact data of how often this occurs as the virus is new.
Going forward patients with a positive COVID 19 test will be offered an appointment for an office evaluation 10 -14 days or more after the positive test date, or 10 -14 days after the onset of symptoms. Patients will need to be fever free for 72 hours before they can be seen in the office.
The provider will review screening questions and perform a physical exam. Recommendations will be made based on information gathered at the visit.
We realize many children had COVID 19 before the recommendations were published and are already participating in gym or sports. We would be happy to see any patient in the office who has a history of COVID 19 infection, but especially those children over age 12. In addition, any child with complaints of chest pain, shortness of breath when playing, heart palpitations and fainting spells should have an evaluation in the office.
The AAP recognizes the importance of sports and play for all children and our goal is to allow them to return safely.
Please reach out with any questions. We are here to help!
Resources
The member practices of Medical Health Associates recommend the following valuable information, video, and websites.
Practice Hours of MHA Member Practices
Your practice's hours may have changed. Visit your practice's page to view the hours of operation for your member practice as well as operational specifics for each location.  Your Pediatrician is available if you have questions or concerns.
Have Any Additional Questions?