Summer is right around the corner, and that means that your kids are out of school, and you get to enjoy a lot of extra time with them. This is an excellent time to engage in some fun summer activities. There are so many things that you can do both indoors and outdoors during the summer, and these are activities that everyone will enjoy. Here are some great ideas for summertime activities!
1. Go on Bike Rides for Summertime Activities
One awesome summer activity to consider with your kids is to go on a bike ride. Depending on the age of your kids, this can be a trip around the block, or it could be a much longer biking excursion. The awesome thing about this is that it is something that kids of all ages can do, and it is a wonderful way to enjoy the great outdoors and stay active.
2. Make Homemade Shaved Ice
Another fun summer activity for you and your kids to enjoy is making homemade shaved ice. The ingredients are very simple and the shaved ice doesn't take long to make. You will just need ice cubes, flavored syrup, and a blender or some other machine to shave your ice. Having multiple kinds of flavored syrup will make it even more fun. Then, you can blend the different flavorings together to create a whole new flavor.
3. Have a Picnic
A great outdoor activity to enjoy is a picnic. This is a very low-key event that you can do during lunchtime. You can either make all the picnic food at home or go to pick up some food. Having a picnic at a local park is an excellent idea because your kids can enjoy their meal, and then they can go play on all the playground equipment, play ball, or some other fun park activity.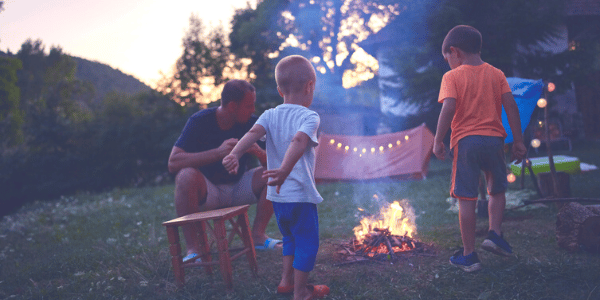 4. Go Camping in the Backyard
If you are a family that loves spending time outdoors, then a backyard campout is a great idea for summertime activities. You can set up a tent, roast some hot dogs and marshmallows, stargaze, tell stories around the campfire, and play camping games like kick the can. The convenience of having the campout in your backyard makes it possible for everyone to be involved. This involves babies or small children who will likely end up sleeping indoors.
5. Whip up Some Playdough
A very simple and fun recipe to make at home is playdough. All you need is flour, hot water, cream of tartar, vegetable oil, salt, and food coloring. You can mix up the playdough in around ten minutes, and you can let your kids choose what colors they want the playdough to be. Not only is the activity of making the playdough fun, but it gives your children something to play with for the next several days.
6. Go to the Library
It is so important that your kids continue to read during the summer, especially since they won't be reading at school. Making time to visit the library during the summer will allow your kids to check out new books that they find fun and exciting. The library will have books for all ages, and they have a huge selection when it comes to genres, so your kids will have no problem finding books that they are interested in. You can also include your kids in library activities, such as story time, young adult activities, reading programs, and more.
7. Make Chalk Art
If you have some chalk and a sidewalk outside, you can make some pretty awesome chalk art. This can be as simple as going outside and drawing whatever you and your children would like, or it can be more extravagant, and you can host a contest where everyone draws a themed piece of art and an impartial judge will determine the winner.
8. Plant a Garden as One of Your Summertime Activities
An awesome learning activity for your kids is to plant a garden. This will teach them several skills that will help them to have life-long success. They will learn when to plant a garden, how to plant seeds, what is required to take care of them, how to weed a garden, when to harvest the fruits and vegetables, and so much more. You can then use the vegetables and fruits from the garden to make different dishes. Your kids can help with this process as well.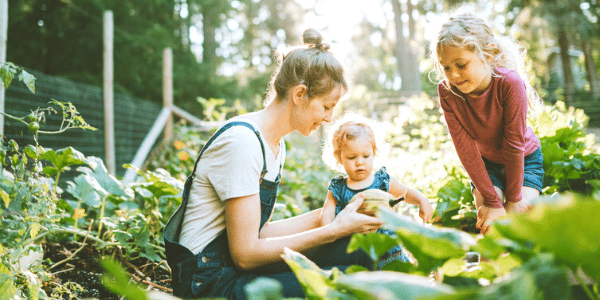 9. Go to the Water Park
When it starts to get really warm outside, this is a great time to head to the water park with your kids. The water park has different water features that appeal to a huge age range. Thus, you can easily monitor your children while they are playing. Water parks are also excellent for important family events during the summer, such as a birthday party. They, indeed, have plenty of space and provide a lot of fun.
Enjoy The Summer Together
Regardless of what activities you and your kids chose this summer, enjoy this time with your family. Summer is short and a great opportunity to create some memories that last a lifetime.