We worry so much about our children reaching physical and cognitive milestones that we can sometimes forget about cultivating their mental health, starting the day they are born. We hold them close when they cry, speak to them in sweet voices to keep them calm, and tell them how perfect they are.
Still, an average of 17.1 million kids have reported suffering from a mental health disorder each year in the U.S., with half of them officially diagnosed before the age of 14. There are still many who go undiagnosed and end up in trouble more and more each year.
So, what do we do about our kids? How can we, from the very beginning, give them the tools for great mental health? What can we do to increase the mental wellness of our children? How can we tell if our children need more? 
What Children Need For Strong Mental Health 
The quality of our child's mental health can be dependent upon what we emphasize in our way of parenting. We make faces at them until they learn to smile, teach them to walk, and encourage them to talk, but is this enough to support their psychological growth?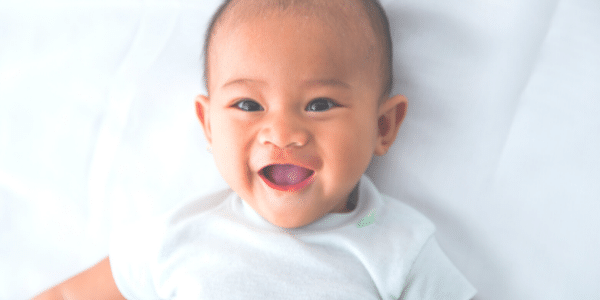 Setting our children up for success, mentally speaking, is one of the greatest gifts we can give them. And a healthy mindset begins at home, with supportive and engaged parents just like you. The fact that you are reading, or skimming, this blog means that you are mindful of change. 
Our kids need to feel safe wherever they are, such as in daycare, the park, and especially at home. Losing a sense of safety causes anxiety and fear.

They need a strong sense of independence, which means giving them the ability to test their limits while keeping them safe. They need to be able to rely on themselves as well as you. 

Our children need to know, even when you are not around, that they are loved unconditionally. Feeling alone can be detrimental to anyone's mental health, but especially to a child who is dependent on you to survive.

A strong sense of self, confidence, and high self-esteem, most of which come from the family dynamic and how they are brought up. A confident child knows themselves, feels safe, and learns to trust their own instincts. 

Encouragement and support in all areas of their life. Just be there for them and support their ideas, activities, and even their failures. 

The opportunity to play freely with their peers, especially imaginative play, without fear of teasing or shaming. Children learn from other children and mimic the behaviors and actions that they witness. Shame gives them a reason to give up and can cause ruminating thoughts and anxiety in the future.
As parents and caregivers, we have a lot on our plates, but we should still sit back and watch how our young ones interact with the world. How is their self-esteem? Do they seem fearful, angry, or agitated? Are they choosing to embrace destructive behaviors or is there a hesitation when needing to interact with others?
Much like any disorder, the earlier the intervention, the better the prognosis. Connecting with your child's pediatrician is a great way to start helping them before any of these negative feelings become a permanent part of them. Sometimes, it does take a village to raise a child, and you can build your own with trustworthy and empathetic people who have your kid's best interest at heart.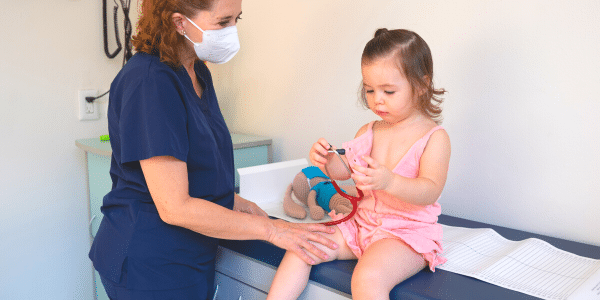 Child's Development Depends Upon Strong Mental Health
While their physical and cognitive abilities are incredibly important, both are supported, consistently maintained, and strengthened through a positive sense of self and an innate feeling of safety. The truth is, our babies, toddlers, and children cannot reach their milestones on time, and effectively, if they aren't yet able to cope with the obstacles that they will naturally face.
We can help our kids by

setting realistic expectations and goals

for them to reach, and

praising them

when they reach them. This can show your child how to effectively deal with problems as they arise, without so much anxiety, while reinforcing their independence.

Encourage them to try new things

and

allow them to fall before you pick them up

. We can learn just as much from falling as we do from flying. Reinforcing a sense of security after the fall strengthens their self-esteem and general confidence. 

Admit when you are wrong and apologize when it's warranted.

This not only shows our kids that none of us are perfect, but that we all fail, and it's okay to admit our flaws, especially with a heartfelt apology. Show them what to do by modeling the more humble response and encourage them to do the same.
All in all, our children's mental health can be affected by genes, but the tone at home really sets the stage for their future. Scheduling the services of a great pediatrician is the first step toward ensuring the quality of your child's health.
If you are worried about your kiddo, or you need to find a pediatrician for your new bundle of joy, contact us at Medical Health Associates of WNY. We promise direct communication, compassionate care, and a knowledgeable team wholly dedicated to the health and safety of your children.
Medical Health Associates of WNY is always happy to help our families in Western New York.