As a parent, it's natural to want to do everything you can to protect your children's health. One way to do this is by getting them a flu shot each year. However, the decision to give the flu shot or not can be a difficult one, as there are pros and cons to consider. Here are some things for parents to keep in mind when making this decision:
What is the flu?
The flu, or influenza, is a viral infection that affects the respiratory system. It is spread through respiratory droplets when an infected person talks, coughs, or sneezes. The flu can cause symptoms such as fever, cough, body aches, and fatigue, and can lead to more serious complications, such as pneumonia or bronchitis.
Why get a flu shot?
The flu vaccine is designed to protect against the most common strains of the flu that are expected to circulate each year. By getting a flu shot, you can reduce your risk of getting the flu and spreading it to others. It's especially important for certain groups of people, such as young children, pregnant women, and older adults, to get a flu shot to protect themselves and those around them.
What are the potential risks and side effects of the flu shot?
Like any vaccine, the flu shot can cause side effects, although they are usually mild and go away on their own. These may include soreness at the injection site, fever, and muscle aches. In rare cases, the flu shot can cause more serious side effects, such as an allergic reaction. However, these are rare and the benefits of getting a flu shot far outweigh the potential risks.
What about the flu mist?
In addition to the flu shot, there is also a flu mist available that can be given as a nasal spray. This option is recommended for children ages 2-8, as it has been shown to be more effective in this age group than the flu shot. The flu mist is made with live, but weakened flu viruses and is not recommended for people with certain health conditions, such as asthma or a weakened immune system.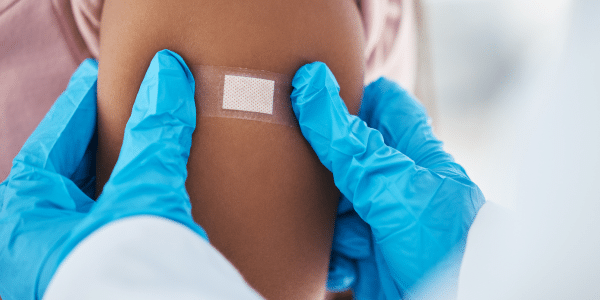 What about natural remedies?
Some people prefer to try natural remedies to prevent or treat the flu, such as taking vitamin C, using essential oils, or getting plenty of rest. While these remedies may provide some symptom relief, they are not proven to prevent or cure the flu. The flu vaccine is the most effective way to protect against the flu and reduce the risk of serious complications.
What if my child has already had the flu this season?
It's possible for a person to get the flu more than once in a season, as there are different strains of the virus that can circulate. Even if your child has already had the flu, it's still a good idea to get a flu shot to protect against other strains that may come up later in the season.
How can I help prevent the spread of the flu?
In addition to getting a flu shot, there are other steps you can take to reduce the risk of getting and spreading the flu:
Encourage your children to wash their hands frequently with soap and water, or use an alcohol-based hand sanitizer
Teach your children to cover their mouth and nose with a tissue or their elbow when they cough or sneeze
Avoid close contact with people who are sick
Keep your home clean and disinfect surfaces that may be contaminated with the virus
As a parent, you are the best advocate for your child's health. It's important to weigh the potential risks and benefits of the flu shot and make a decision that is best for your family. If you have any concerns, be sure to talk.
According to the American Academy of Pediatrics, vaccinating your child against the flu should be at the top of your back-to-school list. With flu variants evolving year to year, updated protection against influenza is important not only for your child but others around them.